How FORLOH and brrr° are Working Together to Create Cutting-Edge "Made in America" Hunting Gear.
When Andy Techmanski started FORLOH in early 2020, he did it because he wanted to make the best possible hunting gear and clothing, and do it exclusively in America. Moreover, he wanted to redefine what was possible for hunting garments, so he and his team thought outside the box and looked for other like-minded innovation partners who were committed to the "100% Made in America" mission.
One of those individuals was Mary-Cathryn Kolb, founder & CEO of the innovative, self-cooling fabric, brrr°. Kolb leveraged her decades of experience in the garment industry, to unlock a patented cooling fabric technology.
Where Did the Idea for brrr° Begin?
"The idea for brrr° started about a decade ago when I was a sales executive at Spanx," Kolb said. "I was intrigued by how these tiny little fibers could work so hard to stretch and support our bodies, and I started to think: 'What else could they do? What if they could actually keep us cooler? What if they could draw heat and moisture away from our skin?' And the idea for brrr° was born."
Still, there's a difference between an idea and a viable product. So when Kolb saw how much potential there was for this product, she quickly took steps to make her idea a reality.
"I did a lot of research and discovered that there really hadn't been very many advances in 'cooling' fabric in 20 years!" she said. "Some brands claim that they are cooling, but they're really just good at wicking. They don't actually remove heat. So we knew we had to do something very innovative if we wanted to shake up the industry. I quit my day job and raised some seed capital and began working on R&D for brrr°."
Kolb notes that there was a lot of trial and error to perfect brrr°.
"We worked on brrr° for years," she said. "There were dozens of formulas we considered, and we kept testing and iterating and tweaking the formula, until we got it just right. Our teams in Taiwan and the U.S. ran tests on more than 1,000 kgs of yarn, which is almost as heavy as some cars. So it was a pretty big effort"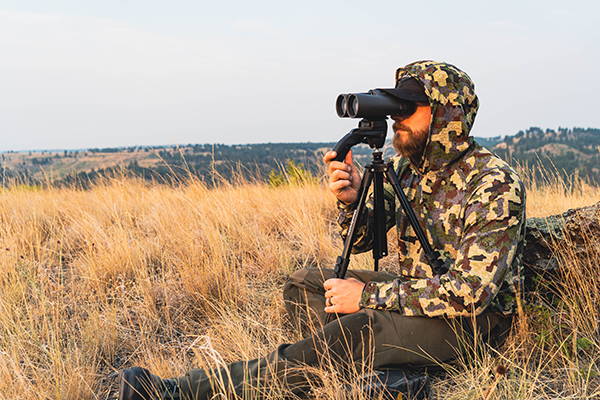 How Does brrr° Technology Work?
So how does it work? Kolb explained that brrr° combines three important elements: natural cooling minerals, active wicking and rapid drying.
"Together they create something we call the 'Triple Chill Effect' that instantly draws heat and moisture away from your skin, and keeps doing that the longer you wear it," she said. "When you lay brrr° fabric against your skin, you can actually feel how cool it is. That's a big differentiator in stores when people can touch it and feel the difference."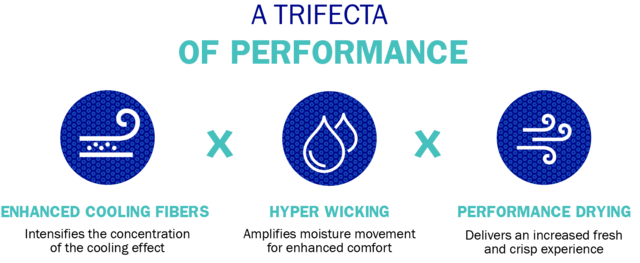 People notice innovation, especially if they can feel the difference. That's why we jumped at the opportunity to partner with them and use their all-new brrr° PRO technology in several of our new apparel lines.
"brrr° Pro is our most advanced cooling technology yet," said Kolb. "It's more intense cooling, and it uses micro cooling minerals that intensify the cooling sensation. There's also hyper wicking and performance drying. These three technologies work together to deliver performance-level advanced cooling.
"We recently tested it on a device called a Manikin to mimic the performance of a human. Those tests showed that it continues to cool you off more when you wear it for a longer period of time, which is really important for hunters, anglers and anyone who spends time outdoors."
Like FORLOH, brrr° takes great pride in its final product, sending each garment through rigorous QA processes, including lab testing every piece of brrr° fabric.
"We run every fabric through rigorous testing with independent globally respected third-party labs, and we test against other competing brands in the market to prove that brrr° outperforms," Kolb said.
As both FORLOH and brrr° continue their growth, Kolb is eager to see what the future holds, especially given shifting trends in consumer shopping.
As both FORLOH and brrr° continue their growth, Kolb is eager to see what the future holds.
"Consumers have gotten used to wearing more comfortable and casual clothes while they've been working from home, and they don't want to give up that comfort when they go back to the office or transition to hybrid office/remote work," Kolb observed. "Retailers are working hard to respond and rethink their designs, cuts, fabrics and features — and we think brrr° is in a great position to meet those needs and deliver superior cooling comfort."
FORLOH is ready to help deliver that comfort. To check out our apparel featuring the brrr° PRO cooling technology, see them here.
Follow us @forloh_official on Instagram!
Related:
Why Forloh? Join the future of hunting!
---