When it comes to western hunting, having the right gear setup is essential for being able to stay comfortable in the constantly varying conditions and terrain a hunter encounters. The proper gear setup can also extend the time and distance spent on the mountain, which in turn can make all the difference in a successful hunt.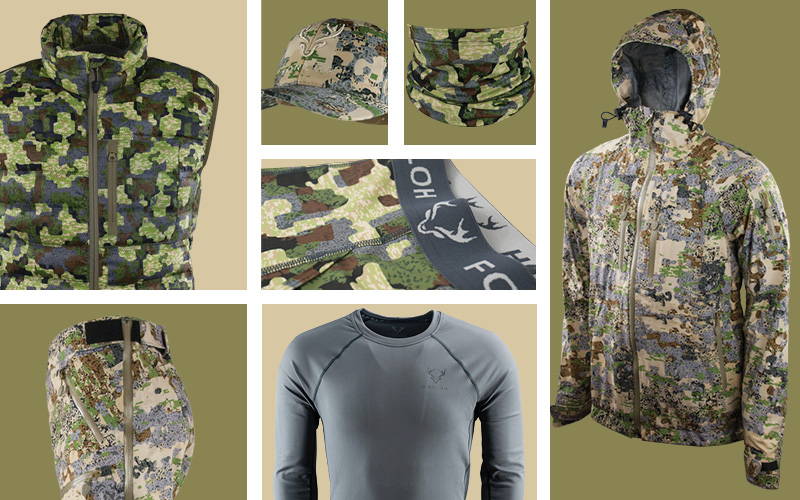 See our full line of hunting clothing
here.
If we had to choose only five items that we believe every western hunter should have in their arsenal, here's what they would be:
1) Rain Gear
Having a shell to keep the wind and rain off is probably the most important piece of gear a western hunter can have in their pack. Even if it is stored in the bottom of the backpack and only taken out a handful of times per year, rain gear can save a hunter from extreme conditions. The FORLOH AllClima 3L Rain Jacket and pant make for an excellent all-season setup while the Airalight Rain Jacket and pant are an ultralight, extremely packable option.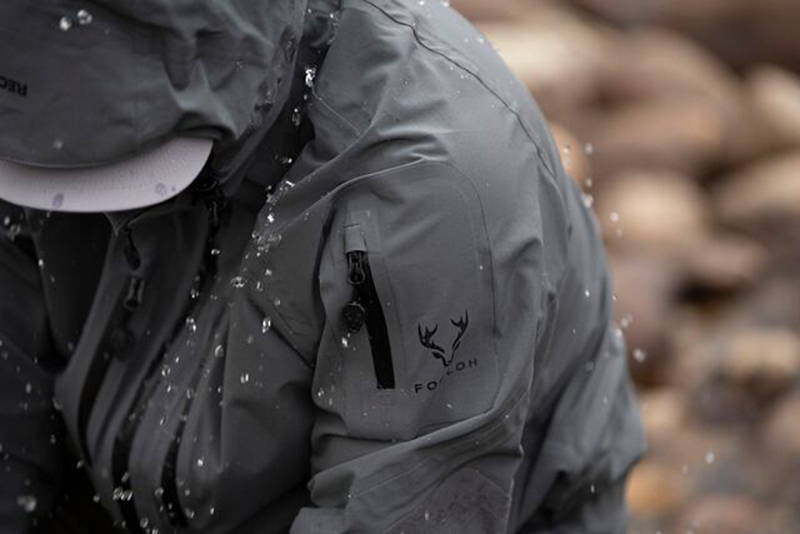 Pictured: AllClima 3L Rain Jacket with RECCO®
2) Versatile Hunting Pant
Having a pant that is versatile, durable, and comfortable is hugely important for hunting the west. When crawling or kneeling across rocks, sage, cactus, or pine needles, knee pads can be the difference between staying dead still or finishing your stock comfortably. Hunting pants that have stretch also allow you to squat, kneel, sit, and walk up or downhill with ease. Ventilation zippers allow your legs to breathe during hot weather, and zipping them up will keep you warm when the weather is cool. FORLOH's AllClima Stretch Woven Pant fit this bill and we are confident they will quickly become your go-to western hunting pant.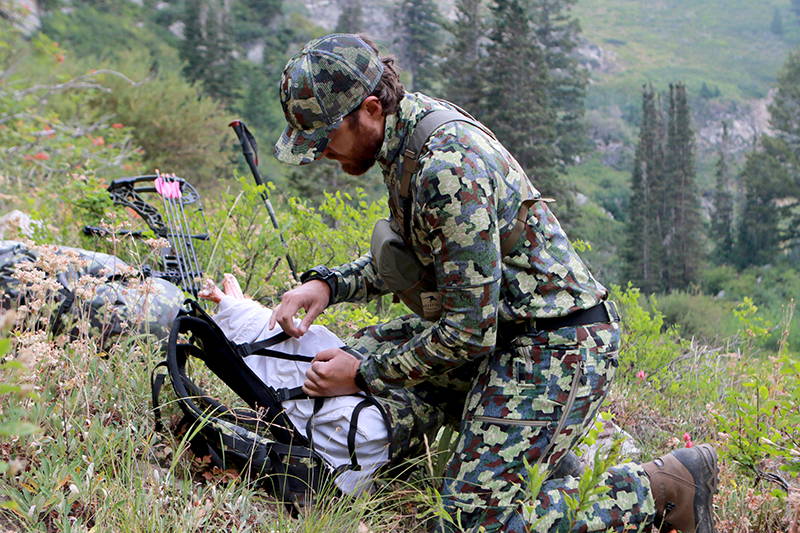 Pictured: AllClima Stretch Woven Pant
3) Down Jacket or Vest
Down is a packable and lightweight insulation layer that can have many uses. Many people pack it in the bottom half of their bags and pull it out when they are sitting on the top of a ridge glassing a hillside in the morning or evening. It can also be used for a rest if you're shooting a rifle a long distance, it can be worn underneath a rain jacket to provide insulation as well as wind and rain block, and it is comfortable enough to wear inside your sleeping bag on those cold fall nights. The FORLOH ThermoNeutral Down Jackets and Vests are an extremely warm option with unparalleled breathability compared to other options on the market. Layer the vest underneath the jacket for further added insulation.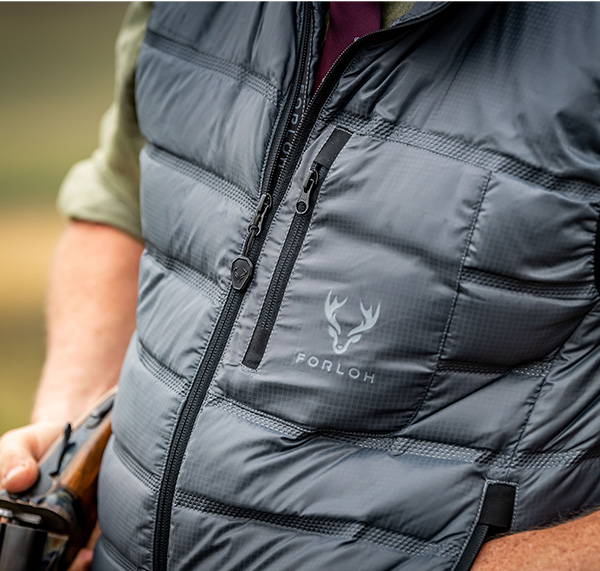 Pictured:
ThermoNeutral Down Vest

4) Baselayers and UPF Shirts
Baselayers are an amazing way to add or eliminate warmth and insulation during a western hunt. They are very packable and light weight, and can be easily added or shedded throughout the day to accommodate changes in temperature. The FORLOH Deep Space Base Layers are a great option that will use NASA technology to disperse body temperature throughout the surface area of the tops and bottoms. They dry extremely quickly, and they are woven with Polygeine and OdorCrunch to allow the wearer to use them for multiple days without unwanted smell. If you'll be hunting, you may want to consider FORLOH's UPF shirts as they hold the same anti-fungal and anti-stink technology but also offer brrrPro technology which is proven to decrease skin temperatures up to 3.5 degrees Fahrenheit.
5) Ballcaps, Beanies, Gloves, Neck Gaiters

These minor (but major) accessories are items you can throw in your bag and rarely use, but when you need them, you REALLY need them. They should definitely not be overlooked. Whether you are trying to keep the sun off your ears or neck, or you're sitting on the top of a ridge shivering from the cold; ballcaps, beanies, gloves, and neck gaiters can make the difference in staying out long enough to finish your hunt, or going home early. FORLOH has a great selection of these items… and just like everything else… they are all 100% sourced and made in the United States and back by the FORLOH Lifetime Guarantee.


See FORLOH's full line of accessories here.
We hope this article helps you make an educated selection of the gear you'll need for your western hunt!
Good luck this fall!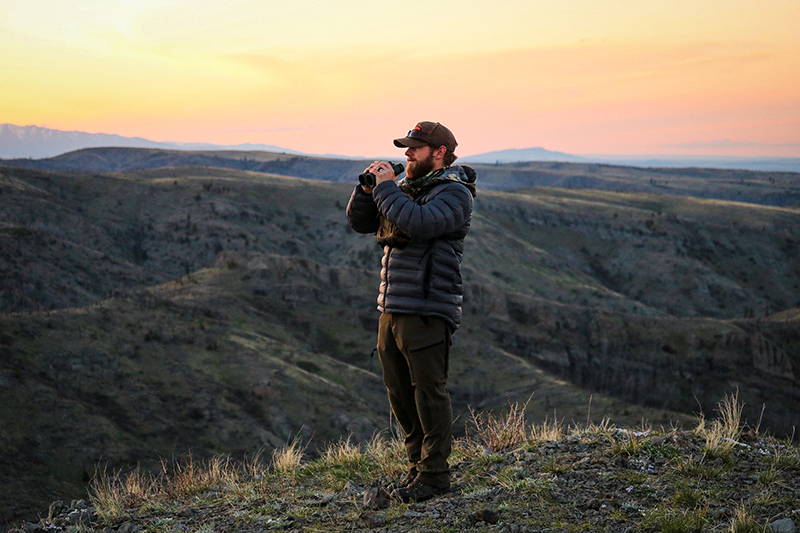 ---